Contact Us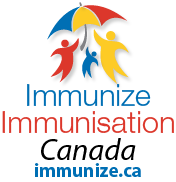 Immunize Canada
c/o Canadian Public Health Association
404 - 1525 Carling Avenue
Ottawa, ON  K1Z 8R9
Immunize Canada welcomes your comments. While we aim to respond to inquiries in a timely manner, volume may result in delays. Please note that if you wish a response, you must enter an e-mail address (below) to which we can reply. Please refer to our Privacy statement.
Disclaimer: We cannot offer medical advice or counselling. We strongly recommend reaching out to your health care provider and/or local public heath unit or authority.
Immunize Canada does not keep immunization records for Canadians. If you need to obtain an immunization record for yourself or for your child(ren), please contact your local public health unit or health care provider.
---
Send us an e-mail: