About Us
Immunize Canada is a coalition of national non-governmental, professional, health, consumer, government and private sector organizations with a specific interest in promoting the understanding and use of vaccines recommended by the National Advisory Committee on Immunization.
The goal of Immunize Canada is to contribute to the control/elimination/eradication of vaccine-preventable diseases in Canada by increasing awareness of the benefits and risks of immunization for all ages via education, promotion, advocacy and media relations.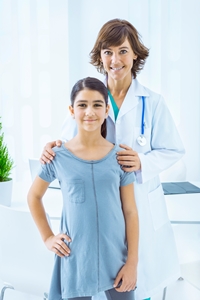 Immunization recommendations are based on guidelines from the National Advisory Committee on Immunization. Immunize Canada does not endorse specific vaccine brands. Links from this website to other sources does not necessarily imply endorsement, they are for information only.
Immunize Canada (formerly the Canadian Coalition for Immunization Awareness & Promotion [CCIAP]) is the result of the merger, in January 2004, of the Canadian Immunization Awareness Program (CIAP) and the Canadian Coalition for Influenza Immunization (CCII). CCII began as Flu Alert © under the Lung Association of Canada, before expanding over the years and eventually merging with CIAP.
This website is for Canadians, including healthcare consumers and providers, who are seeking reliable information on immunization for all ages. 
It is developed, published, managed and updated regularly by the Secretariat for Immunize Canada c/o the Canadian Public Health Association, 1525 Carling Avenue, Suite 404, Ottawa, Ontario K1Z 8R9 Telephone: 613-725-3769 (E-mail us). 
Content is reviewed by the Chairs of Immunize Canada
Chair
Shelly McNeil MD FRCPC
Associate Professor of Medicine, Dalhousie University
Infectious Disease Consultant, Queen Elizabeth II Health Sciences Centre, Halifax 
Vice-Chair 
Nicole Le Saux MD FRCPC
Clinical Investigator, CHEO Research Institute
Physician, Division of Infectious Disease, CHEO
Associate Professor, Department of Pediatrics, Faculty of Medicine, University of Ottawa
---
            Web Button 
Please use the following code to access Immunize Canada's web button logo and link to Immunize Canada's website:
<a title="Visit Immunize Canada" href="https://immunize.ca"><img alt="Visit Immunize Canada" src="https://immunize.ca/sites/default/files/pictures/Logo/ic_button_logo.jpg" border="0"></a>